Experience the best of outdoor living with a range of lifestyle solutions offered in the Stratco Outback Pergola, Patio or Carport. Open your home to the outside and create a space that can be enjoyed throughout the year.
Under the canopy of a Stratco Outback you are protected from the elements, expanding the possibilities for entertaining, relaxing, storage or simply, enjoying your garden.
Cooldek Insulated Roof Sheeting
Control the climate with the innovative Cooldek insulated roofing panel. The Cooldek provides a roof, insulation and ceiling-like finish all-in-one!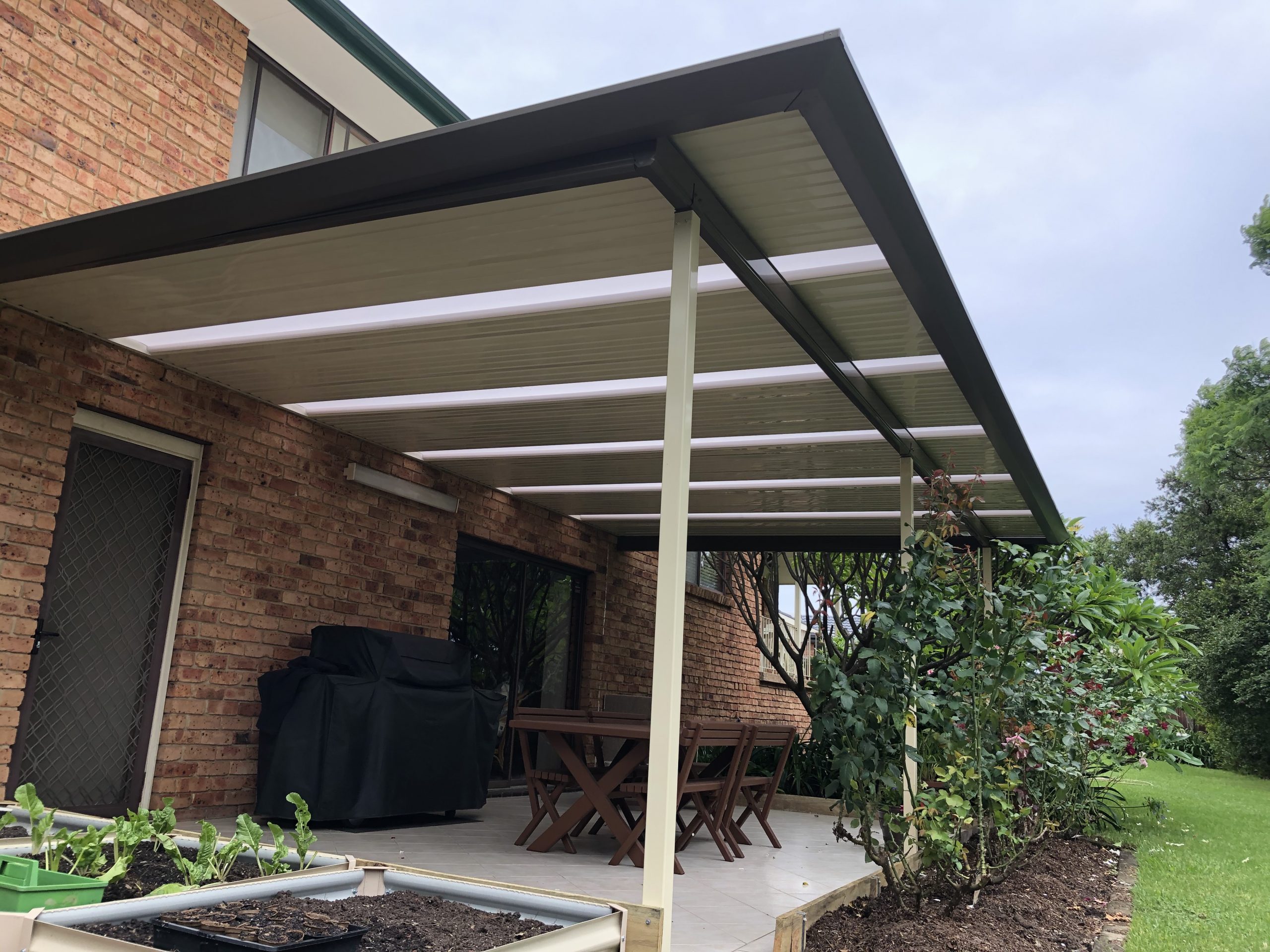 Outback Flat Roof
Create an attractive and functional outdoor living area that will enhance your home and lifestyle with the smooth, simple, uncluttered lines of the classic Stratco Outback Flat.
Gable Roof
Exhibiting a strong presence and style, the pitched roof of a Stratco Outback Gable Carport, Pergola, Veranda or Patio is endowed with an open feel that will enrich your home 
Outback Curved Roof
The contemporary form of the Stratco Outback Curved Roof Carport, Verandah or Patio will add value and impart a sense of style and sophistication to your home. 
Heritage Gable
Add a new dimension to your home and lifestyle with a Stratco Outback Heritage Gable. With enduring style and versatility, the Stratco Outback Heritage Gable offers large spans and long lengths to expand your design options.
Sunroof
Take control of the weather with the innovative Stratco Outback Sunroof.
Electronically controlled louvres can be opened and closed to your desired position.
Pergola
Create an inviting open-air setting that lets light in and improves the appearance of your home.
Add a functional outdoor space to shade and protect recreation areas
Gazebo and Hip End
Complete the open end of your Stratco Outback Gable with a Hip End or Gazebo.
Designed to add a new dimension to your verandah, pergola or patio